Belching Beaver Brewery Returns to 2023 California 300 with Official Beer
Sept. 8, 2023
Chris Leone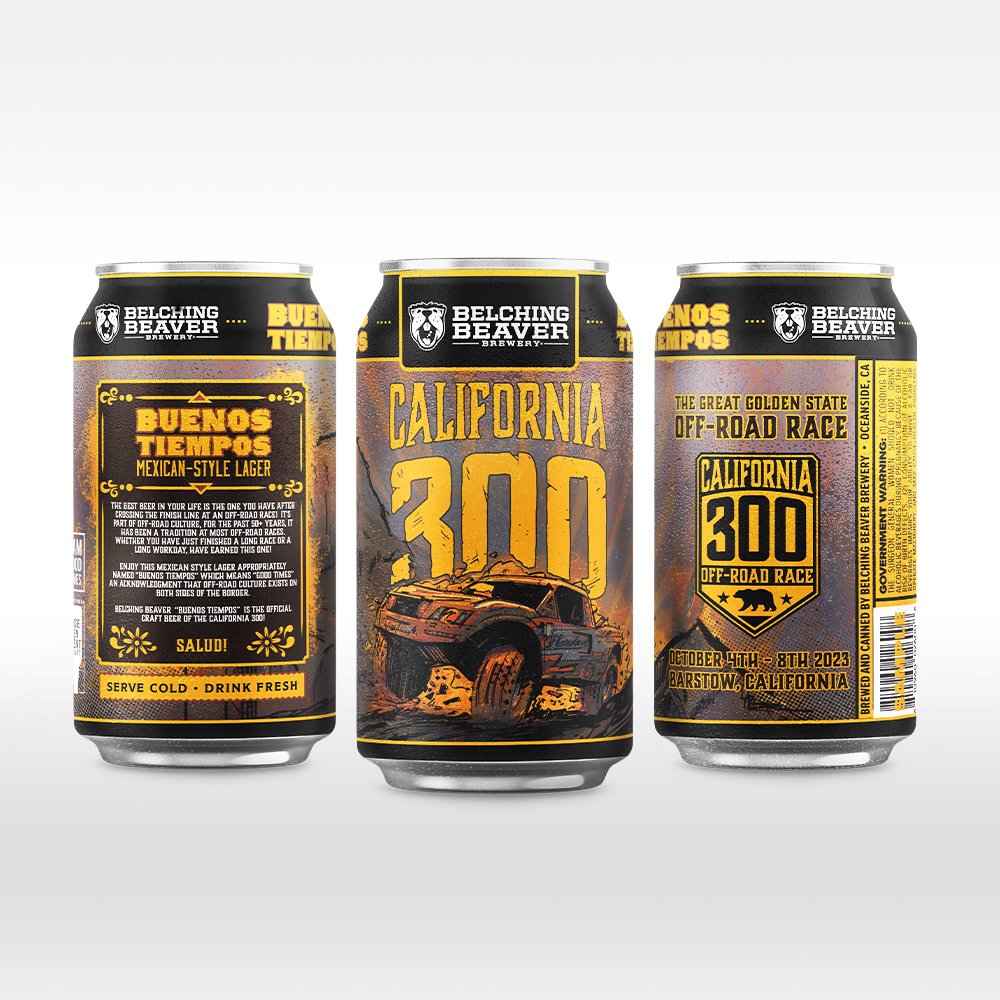 For the second consecutive year, Belching Beaver Brewery will produce the Official Beer of the California 300, event officials announced today. Once again, Belching Beaver will produce a limited edition run of Buenos Tiempos Mexican-style lager that will be available to finishers of the event, which returns to Barstow on October 4-8, and for purchase at Belching Beaver venues.
"We're thrilled to create more good times with Belching Beaver and Buenos Tiempos, the Official Beer of the California 300!" said California 300 CEO Matt Martelli. "A can of Buenos Tiempos is the perfect reward for finishers of the race, and it got rave reviews when it made its debut last year. This year, we created a limited-edition run with the California 300 artwork with last year's Unlimited Truck winner Cayden MacCachren. From its name and packaging to its delicious and refreshing taste, there's no more fitting beer out there to represent The Great Golden State Off-Road Race!"
The best beer in your life is the one you have after crossing the finish line at an off-road race! It's part of off-road culture, and for the past 50+ years, it has been a tradition at most off-road races. Whether you have just finished a long race or a long workday, you've earned this one! Enjoy this Mexican-style lager appropriately named "Buenos Tiempos," which means "good times"—an acknowledgment that off-road culture exists on both sides of the border.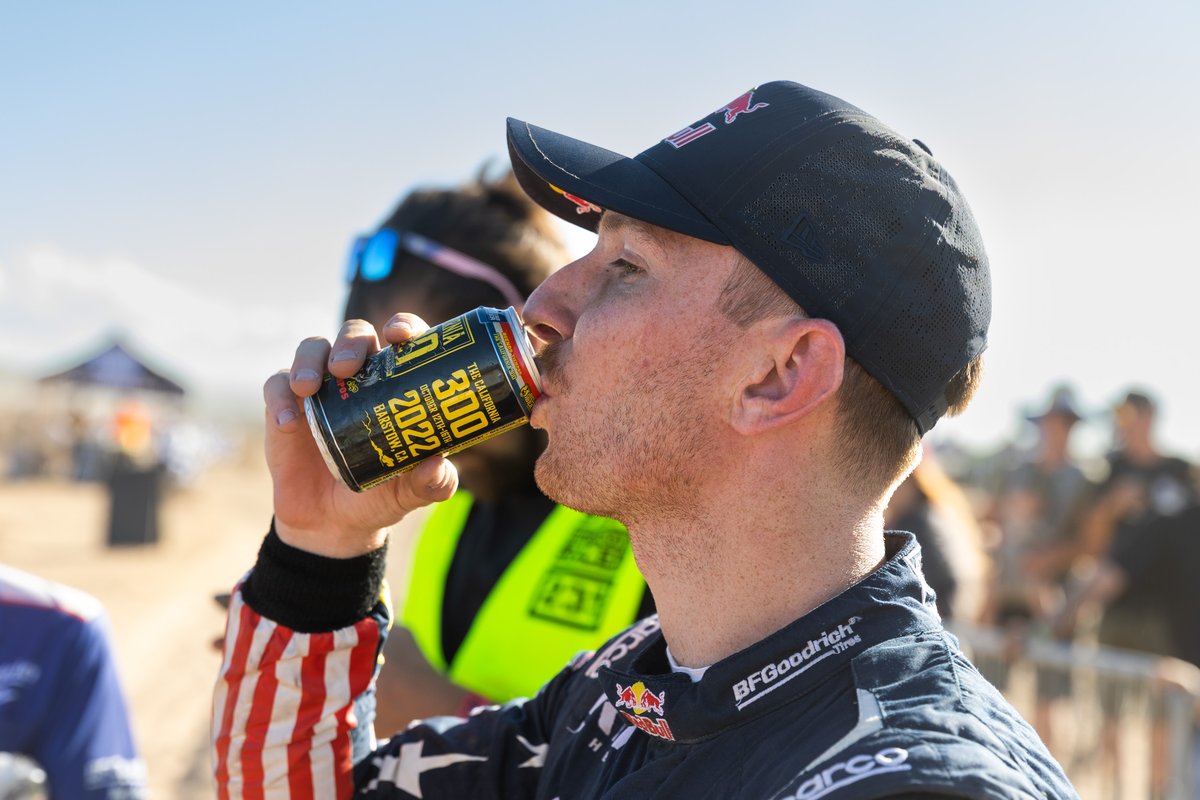 "We love being a part of off-road racing culture. After a long hot, tough, dirty race an ice-cold beer is the perfect reward, and Buenos Tiempos is the perfect beer. Not heavy, nice and crisp, but still has the Mexican lager flavor we all love. A better version of traditional Mexican-style lagers. It tastes like a vacation!" stated Belching Beaver CEO Tom Vogel.
Launched in 2012, Belching Beaver Brewery evolved from a desire to make great beer and have a 'Dam Good Time' doing it. The award-winning craft beer company is focused on two things: First, have a brand that offers quality craft beer, while also being whimsical and fun to inspire good times. Each Belching Beaver beer release carries its own individual style and personality. Second, make beer for everyone and all palates. From easy-drinking Blondes, Triple IPAs, Milk Stouts, Imperial Stouts as well as sours and barrel-aged beers, Belching Beaver Brewery has it!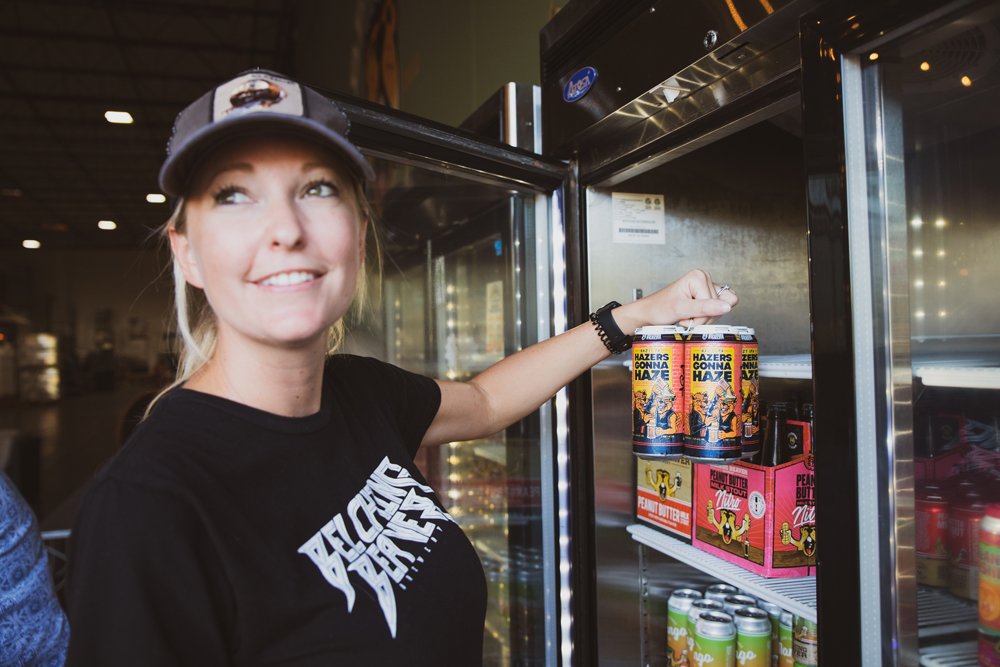 Belching Beaver Brewery products are distributed to 14 states, ranging from the entire West Coast and Alaska and Hawai'i all the way to Minnesota and Wisconsin. They are available at Oceanside Brewhouse in Oceanside, CA; Belching Beaver Brewery Tavern & Grill in Vista, CA; Pub980 in Vista, CA; and North Park Tasting Room in San Diego. California residents can also order beer directly to their door via Belching Beaver's online store. For more information about Belching Beaver Brewery, visit www.belchingbeaver.com.
Details regarding racer registration, sponsorship packages, exhibitor vending, spectator tickets, camping and parking passes for the California 300 are live on OffRoadRacer.com.
About The California 300
The California 300 is a world-class, off-road desert race built to showcase the best off-road racers in the world. The multi-day event will be held October 4-8, 2023 in Barstow, CA and will feature a desert cleanup, multiple days of prerunning, a public poker run, an off-road festival, and two days of spectacular off-road racing on a fast, technical, and punishing 75-mile race course. An estimated 25,000 off-road and recreational enthusiasts are expected to watch over 400 race teams in 40+ classes go door to door, while Mad Media's live stream coverage will be beamed to over 500,000 viewers worldwide. The California 300 is brought to you by the team that has rebuilt The Mint 400 into one of the most successful desert off-road races in history.
---
Top